Nah... inilah yg erna janjikan kemarin...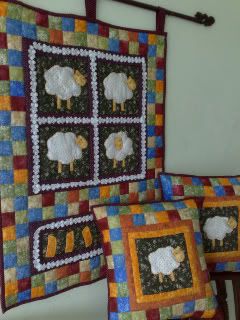 "Counting The Sheep"
.... gimana okekah ? hehe
ini dikerjakan berdua... awalnya
tapi akhirnya.. teteb... aku yg nyelesein.
Bunda Nabila pingin belajar, waktu itu aku bikin
"Counting The Sheep"
ini, ya jadilah dia ikut membuat sheep-nya
Setelah sempat ditunda karena anak-anak UAS dan bunda terkapar... jadilah tadi pagi.... eng ing eng....